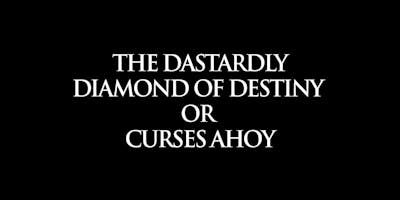 Melodrama #3: "The Dastardly Diamond of Destiny or Curses Ahoy"
Written and directed by Nan Johnson Strauss.
Set Builder - Karl Huppler
Contumer - Ingvild Herfindahl
Aboard the Isadora Belle, the Jemson family of jewelers is carrying the magnificent Stoat diamond to a buyer in St. Paul.  Unfortunately, the beautiful gem is also carrying something:  a curse.   In addition, a rock of its size naturally attracts the attention of another passenger, the nefarious cad, Eustace Slyme. Complications mount up when it turns out that many handbags look alike and no one ever checks their baggage claim tags.
All Melodrama tickets are $10.  Bring the whole family!