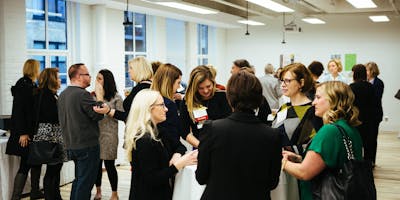 FRAME
Too often now, when folks as us what we do for a living, we either go on the defensive, or start listing tasks. Neither tactic is very effective in telling the postive story of value, complexity and strength that our profession deserves! This event will educate our members and industry partners on how to best craft an impactful story - an elevator speech definition, if you will - around what Interior Design is and what each of us do to add value to the profession. IIDA an ASID have partnered to create this event and bring together our member and industry. Expect to hear an update about what IIDA and ASID have been up to on the advocacy front!
This interactive session invites you to think even more intentionally about what drives the why behind your work so that you can create a positive story to share with others. As a result of this workshop, you will design and test out your own story while getting input to help you connect even more deeply.
Learning Outcomes:



Create a base understanding of the core values that influence the story of Interior Design that gets at the WHY behind the work



Spend time building an impactful story for your external audience while weaving together with the industry + individual's core values


Develop comfort and confidence in telling your story to others so that you can better resist the urge of taking a defensive posture and approach


Develop a baseline understanding of Emotional Intelligence and the impact it has on sharing your story.


---
8:30am - 9:00am   - Registration open + Continental Breakfast
9:00am - 12:00pm - Program
Approved for 3.5 IDCEC Credits
If you cancel your registration for this event, you will be refunded less the cost of service fees.