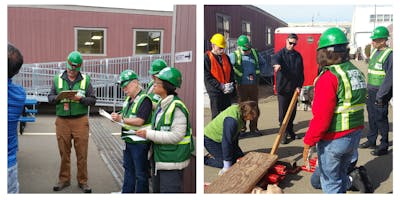 NERT Graduates: July NERT Day
NERT Training Day* this month features





8am-9am Q & A for coordinators and coordinator curious with Advisory Board members
Bring your questions and share your successes





Training features
Emergency message writing. When 9-1-1 is out and your NERT team is writing critical messages to get assistance, what do you need to include to be effective? How do you write it so a radio operator can send it to the battalion chief? This class covers the importance and "how to" of messaging.
Radio operators will have an opportunity to practice transmitting, and all will create and scribe.


*For NERT training day, always bring your SFFD issued safety equipment/uniform, wear long pants and sturdy shoes. The lifting module requires shoes with a protective toe. Also Bring your response go bag. Practice makes real!!!