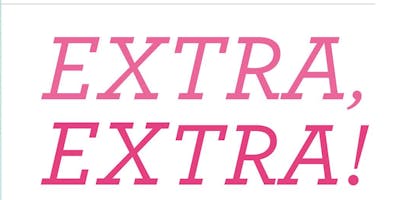 Opportunity Day
I will be back from the incentive trip and Stampin Up has a Extra Special Deal on the Starter Kit!!! We should take some time to talk about it and of course see all the fun goodies I got on the trip. This event is open to EVERYONE! You do not need to purchase the starter kit to attend. If you love to talk stamping see new card samples please stop in for a visit.
Join me and other Cafe Crafter members for socializing, we will create a few cards and talk about the opportunities from Stampin Up as well as all the opportunity within our Cafe Crafter group. There is something for everyone within our group. This event is FREE to attend.
Want to get a a discount on your stamp supplies? How about travel? Want to share your love of paper crafting? Want FREE shipping on $155+? Monthly team social? Community involvement? If you answered yes to one or all of these questions stop by and see what the Cafe Crafters have to offer you.
If you can't wait to get started you can purchase the starter kit for the special pricing beginning July 1st! What's so special?
Pick ANY $155 in product of your choice!
1 Paper Pumpkin included ($20 Value)
1 Month later you will receive a $10 Product Credit!
Up to 6 months to enjoy 20% your purchases
Cafe Crafter private Facebook group
Cafe Crafter rewards program
Community involvement activities
JOIN NOW by Clicking HERE>>>>http://tammnelson.stampinup.n