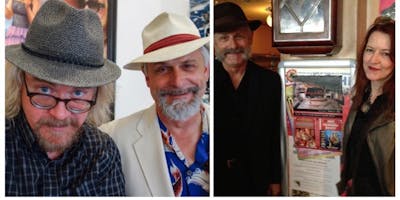 Julia Solis, Ron English and John Law in conversation
SIGNMAN: John Law, in conversation series: Julia Solis, Ron English and John Law in conversation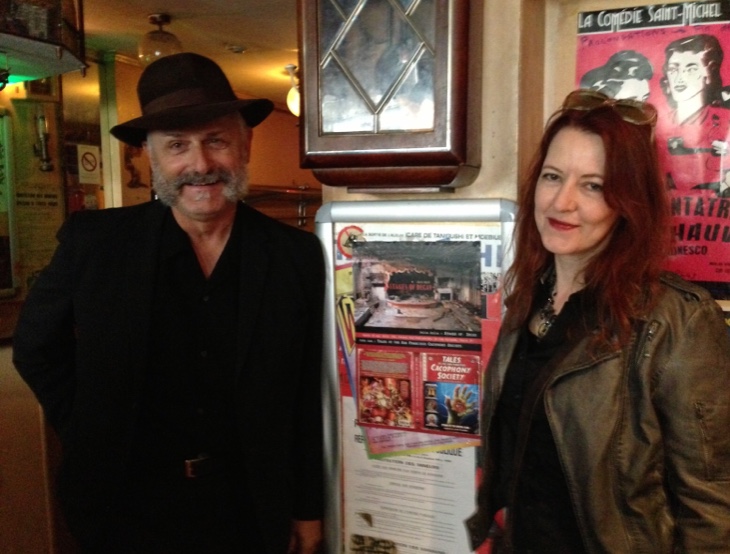 Law and Julia Solis presenting their respective books in Paris, 2014 
Julia Solis is an early originator in the world of urban exploration. Solis influenced later Urbex's luminaries, prominently Ninjalicious, Moses Gates, Steve Duncan and others in the "leave no trace" ethic adopted by the now worldwide community. Her two books, "New York Underground" and "Stages of Decay" are standards for serious urban explorers.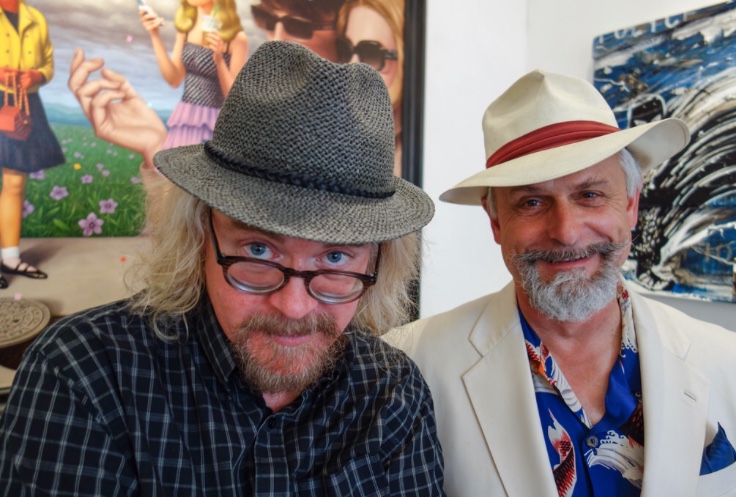 Ron English and 

Law

 at group show Jonathan Levine gallery Chelsea NYC

, 2012, Photo by Scott Beale
Ron English is a Painter and influential street artist and billboard hacker. English and Jack Napier (
John William Vincent Law
) of the Billboard Liberation Front became acquainted in the late 80s and worked together several times over the decades on billboard "improvements" in New York City and San Francisco.
They will discuss the shadowy world of UrbEx (urban exploration) and tell tales of their various (mis)adventures exploring worldwide over the last 25 years.