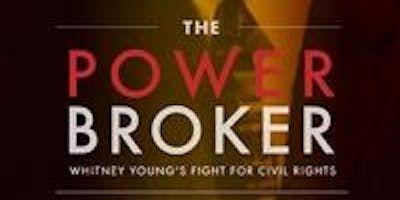 (Film Screening)"The Power Broker: Whitney Young's Fight for Civil Rights"
Free | RSVP requested
Join us for this free film screening of "The Power Broker: Whitney Young's Fight for Civil Rights" (2013; 55 min)  as part of the ongoing programs during the "50 Years After Whitney Young Jr." exhibition. During the 1960s, as the executive director of the National Urban League, Whitney Young was one of the few African Americans who had the ear of those who controlled the levers of power: Fortune 500 CEOs, governors, senators, and presidents. He used these relationships to gain better access to employment, education, housing, and healthcare for African Americans, other minorities, and those in need. His unique position and approach earned him praise, but also scorn from the Black Power movement for being too close to the white establishment. While he is less known today than other leaders of the era because of the behind-the-scenes nature of his work, Young's legacy and influence are still felt profoundly.
Narrated by Alfre Woodard ("Primal Fear"), The Powerbroker is executive produced by Young's niece, Emmy(R) Award-winning journalist Bonnie Boswell and produced by Ms. Boswell, her son, Taylor Hamilton, and Christine Khalafian.
For more info visit: www.powerbrokerfilm.com