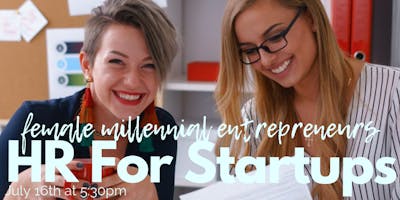 Female Millennial Entrepreneurs-- HR for Start-Ups: What to Know as You Grow
Managing HR issues can be complicated and confusing for any organization, but it can be particularly daunting for start-ups and small businesses who may not have dedicated HR staff and resources. In this interactive session, we will explore the nuts and bolts of hiring and onboarding employees, managing staff, deciding on benefits, and developing a workplace culture that aligns with your company's mission and values. Through a guided discussion you'll receive compliance information as well as practical tips, advice and best practices. Whether your business is just getting started or is up and running this is the perfect opportunity to ask your HR questions and to brainstorm solutions to your people problems with other like-minded entrepreneurs.
Workshop by HR Expert Wendy Silver, Founder + President of Beyond the Workplace.