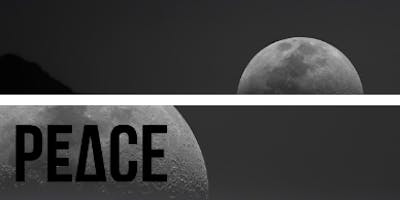 MOONLIGHT YOGA ON THE GREENWAY : JULY 2019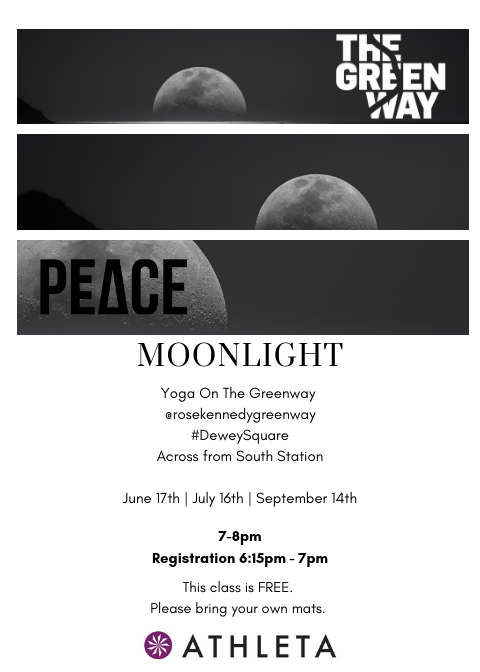 I
Join Us @PeaceInBoston, @MarleneBoyette & @ErinKayAnderson for the July 2019 #Moonlight - the 2nd episode of our  FULL MOON YOGA 2019 Outdoor Summer Series in collaboration with @rosekennedygreenway ( @HelloGreenway ) & @athleta !
This is a diverse & inclusive invitation to all yogis - of all cultures, genders, ages, & bodies, to flow together in summer weather surronded by cityscapes & vibrations of the full moon. Each session will create more space in our bodies & within the city for peace, healing, & connectedness.
"July's full moon is called the Full Thunder Moon, after the frequent thunderstorms that roll in during early summer. Thunderstorms are more likely to form in humid environments during summer because of the moist, hot air rising from the ground to the higher, colder parts of our atmosphere." (The flow before the storm).

We will be at the lawn on #DeweySquare (across from South Station)

THIS EVENT DATE: July 16th
NEXT EVENT DATE: September 14th*

Registration: 6:15pm - 7pm
Class: 7pm - 8pm

Join Us for an all levels, hour long vinyasa flow. Come balance your summer chakras, root into the earth, float under the stars & in good company.

Athleta will be hosting a raffle & providing some fun little gifts. Yah!

*Please note our socials for any cancellations due to weather.
This class is Free & Open to the public.
Please bring your own mat.

Many thanks to @megmovesyoga w/ @athleta + @rosekennedygreenway for all of your sponsorship & support.

Can't wait to flow with all of you!