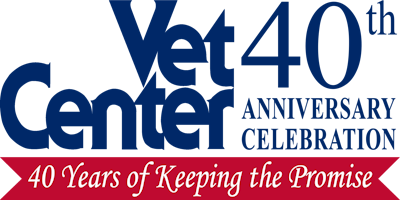 Boston Vet Center 40th Anniversary
The Boston Vet Center invites veterans, active duty service members, their families (including Gold Star Families), and our community partners to celebrate the 40th Anniversary of the Vet Center program.
Join our team as we celebrate the history and impact of the Boston Vet Center in our city. We look forward to honoring the original Vet Center team as well as community leaders who have championed our mission for 40 years. 
At the Boston Vet Center we know family is at the heart of what we do. That's why our veterans' families are a key part of our community. Please bring your loved ones to celebrate with us.
Keynote speakers: Dr. Jonathan Shay, author of the groundbreaking book Achilles in Vietnam and former Boston Vet Center team member. Tom Hannon, previous Boston Vet Center Director and Vietnam Veteran will be joining us for this celebration.
---
Public Law 96-22 was signed on June 13, 1979 establishing the Vet Centers within the Department of Veterans Affairs (VA) in response to Vietnam combat and era Veterans not accessing VA services at the same levels as Korean and World War II Veterans. Today, 300 Vet Centers and 80 Mobile Vet Centers provide community-based counseling for a wide range of social and psychological services, including confidential readjustment counseling, outreach and referral to eligible Veterans, active duty service members, including National Guard and Reserve components and their families. Individual, group, marriage and family counseling is offered in addition to referral and connection to other VA or community benefits and services at no cost. Vet Center counselors and outreach staff, many of whom are Veterans themselves, are experienced and prepared to discuss the tragedies of war, loss, grief and transition after trauma.
For more information, please visit: https://www.vetcenter.va.gov/