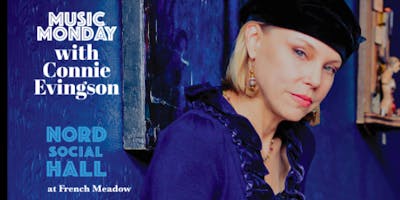 Music Monday with Connie Evingson
A Night of Jazz  & the Great American Songbook
French Meadow is opening Nord Social Hall to the public for a series of Music Mondays!  An organic farm-to-table menu of appetizers, entrees and desserts, along with craft cocktails, wine & artisan beers will be available.  Doors open at 5:30 for dining on the patio or in the Nord; music 7-9pm.
July 15       
Connie with Andrew Walesch 
August 12  
Connie with TBA 

Please Join Us!    $15 advance tickets / at the door.  
First come, first served.