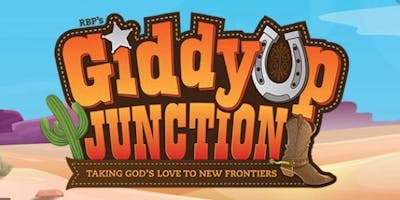 LWWC Vacation Bible School
"Greater love hath no man than this, that a man lay down his life for his friends" John 15:13
Join the Living Waters Worship Center family this year for Vacation Bible School.
This years theme is the Giddyup Juncition! (Can we get a Yee-Hawwwwwww?)
Giddyup Junction is a western-themed VBS where kids spin lassos, mine for gold, and ride horses, complete with an Old West town, cactuses, and covered wagons. Kids will learn about the good news of God's love—the gospel—going to new frontiers in the book of Acts.
They will respond to God's love and learn how they can take it to new frontiers today.