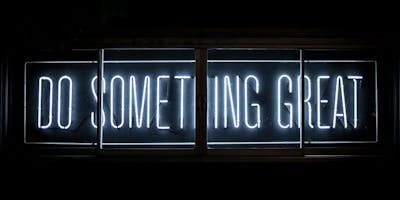 SF Crypto Product Manager Coalition
The purpose of the SF Crypto Product Manager Coalition is to build community amongst Crypto PMs. Developing dApps is hard, and knowing what to develop is even harder. If the crypto ecosystem is going to succeed, we must collaborate, encourage, and support each other. Developers have robust communities, and it's increasingly important that PMs have a community too.
Join us for the 2nd SF Crypto Product Manager Coalition meetup at Starfish Mission! We will have a presentation on one of the topics we brainstormed at the last event (topic TBD). The Trello board with a list of topics can be found here: https://trello.com/invite/b/FU52xFXI/3ece3c5f9613304e7e0a33b5447301be/sf-pm-crypto-coalition

Don't forget to join the conversation on Discord! https://discord.gg/CPCaRZ
PIZZA AND DRINKS WILL BE PROVIDED!
*A video link will provided in the Discord channel for those not in SF to join remotely*
About the Space:
Starfish Mission is a hub for emerging tech communities with a focus on blockchain/Web3 and AI, based out of the mid-market area in San Francisco. As an organization, and network, Starfish is committed to creating spaces and learning networks for a community of builders, and doers.

Offerings at Starfish include coworking and office space, curated industry events, and education. To schedule a tour visit www.starfish.network.