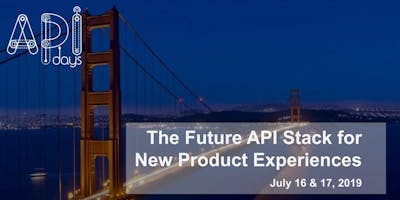 APIdays San Francisco - The Future API Stack for New Product Experiences
APIdays SF 2019 "The Future API Stack" will focus on Identity & Security, API Lifecycle & Open API Spec, Service Mesh / Istio, SOLID, Cloud Data Management & Integration and GraphQL.
Speakers lineup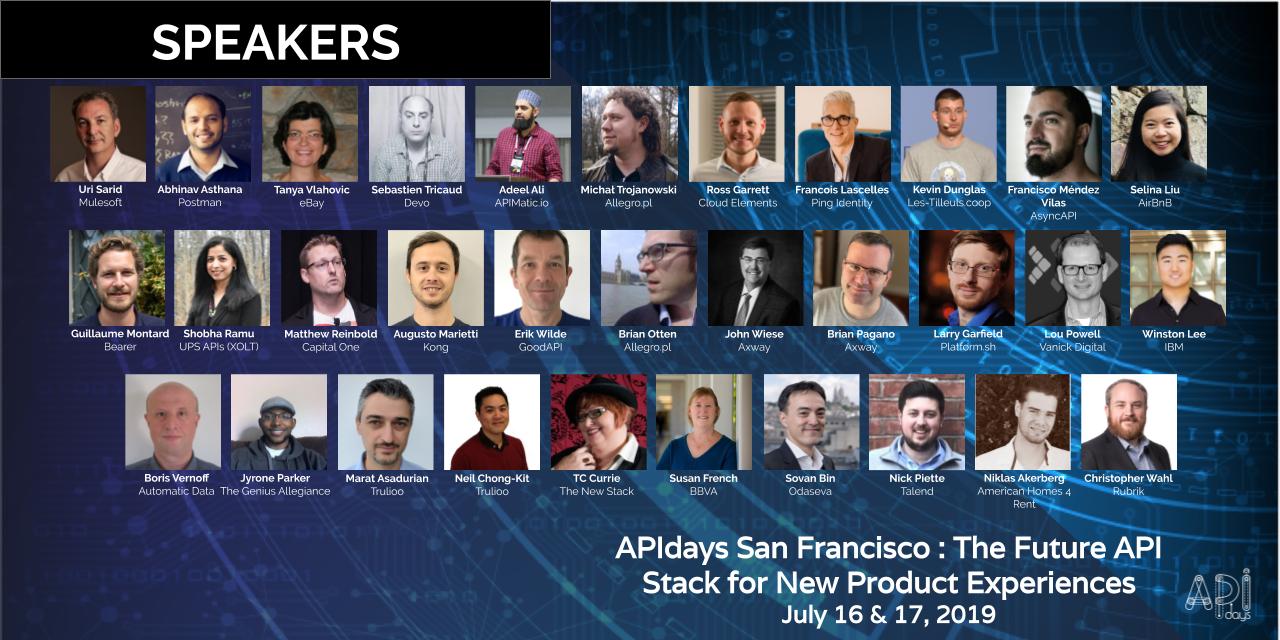 Agenda 

Since 2002 and the Jeff Bezos mandate for APIs, we have seen many successful companies adopting APIs internally, like Amazon, Salesforce or Netflix. At the same time, since 2010, many startups who deliver APIs as their only product have become unicorns, like Stripe, Twilio, Sendgrid.
​During this time, we have been using traditional REST architectures on the frontend and various old monolithic technologies on the backend. But the API stack is evolving so quickly that we are experiencing the mutation from an API-craft age to an API industrialization era.
APIdays SF is crafted around this API driven Software industrialization that is fundamentally changing the Software stack that we are using today, in order to enable new product experiences in our fast paced world. This is how it translates:


On the front end, new API query language like GraphQL


On the lifecycle management side, machine readable API description like OpenAPISpec


On the security side, OAuth 2.0, OpenID Connect and JSON WebTokens


On the loosely coupled architecture end, microservices, service meshes and Istio


On the delivery and orchestration side, containers and Kubernetes and Webassembly


On the messaging and streaming side, protocols like kafka and MQ technologies


Visit https://www.apidays.co/sanfrancisco to learn more.
Through its 7 years of existence, APIdays has become the leading tech and business conference in APIs and the programmable economy.
15,000+ attendees
36 events
1,350 speakers
11 countries
7,000+ companies
100+ sponsors
120,000+ community members
Our code of conduct is available here - https://www.apidays.co/code-of-conduct