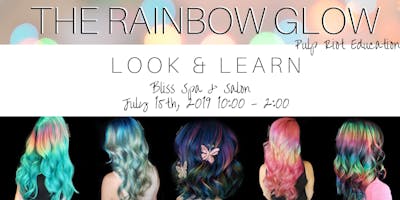 The Rainbow Glow: Pulp Riot Education
Pulp Riot Education!
Come hang out at Bliss Spa & Salon for a day focused on all the colors reflected in a prism! You'll learn how to formulate beautiful vibrant tones, master the "Prism" technique, and the best ways capture photos of your colorful creations. Join @kaitlin_bridget as she unleashes a rainbow in North Andover.


When: Monday, July 15th, 2019
Time: 10:00-2:00pm
Where: Bliss Spa & Salon
419 Andover Street North Andover, MA 01845
Instructor: Kait Kennedy
Please RSVP quickly as we have limited space!