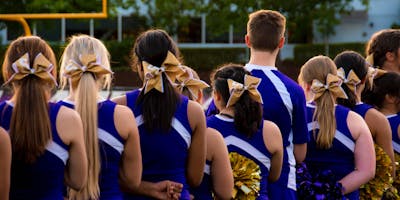 Mission Hill FREE Cheerleading Camp
Free Cheerleading Camp from King's Hill Church!
PLEASE REGISTER EACH CHILD INDIVIDUALLY
Come join us at McLaughlin Playground for a week of fun where your kids will learn cheerleading skills and sportsmanship. Camp will run 6:30pm-8pm each night. There is street parking available, in addition to Lot F of the New England Baptist Hospital.
Registration is free and open to ages 4-12. Arts and crafts activities are available for children under the age of 4.
Invite your neighbors to join us!