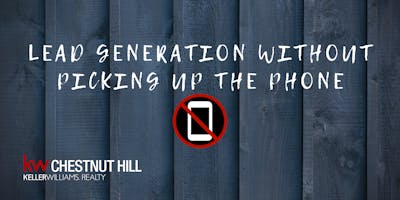 Lead Generation Without Picking up the Phone
Want to build a big business yet prefer methods of lead generation that are not solely FSBOs and expireds?  Come learn creative ways to build your database, your sphere, your community, and your business without picking up the phone. This class will help you design activities and events that are easily customized to your neighborhood and meeting potential clients.
Instructor: Beth Samberg,  The Beth Samberg Team Keller Williams Main Line Bryn Mawr PA
About Beth
Dynamic, energetic and skilled as a negotiator, Beth continuously earns recognition as a top producer in the real estate industry. Beth's knowledge of the Lower Main Line and Philadelphia enables her to anticipate and meet her clients' concerns and requirements. She values this community and the rapport she builds with clients, vendors and other real estate agents. Beth believes in and nurtures these relationships, long after a transaction is complete.