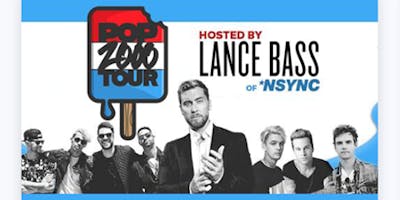 VIP Experience with Lance Bass - Music In The Zoo - Apple Valley, MN
*** PLEASE NOTE: YOU MUST PURCHASE A SHOW TICKET (SOLD SEPARATELY) TO BE ABLE TO PURCHASE ANY VIP EXPERIENCE PACKAGE BELOW***



VIP Experience 1 - $135 each 


Pre Show Meet and Greet with Lance 
Meet Lance early before the show for short Q &A
Attend pre show meet & greet
Photo with Lance
An autographed item



VIP Experience 2
 - 
$325 each (limit of 6, must be 21 and up)

Happy Hour with Lance
Enjoy a pre show selfie and toast to a great evening with Lance before the meet & greet


Front of the line access for M&G

(also includes everything in VIP 1)




VIP Experience 3 - $500 each (limit of 4)


Lance's Roadie or Social Media Reporter for the night
It's your time to hang out with Lance and his team before and during the show.
Go on stage with Lance while he introduces one of the acts. 


Get an onstage selfie with Lance during his hosting duties.
Help Lance document the show activities - posting to his social media 


(also includes everything in VIP 1)

VIP Experience 4 - $1000 each (limit of 4) 


Dinner with Lance
Enjoy a pre-show meal and conversation with Lance and his crew at a restaurant of Lance's choice


Have your selfie with Lance at the table (with you being tagged) featured on Lance's Instagram Story


(also includes everything in VIP 1)
To purchase show tickets to this event, please visit:
IMPORTANT REMINDER: 
You must provide a current and working e-mail address when purchasing VIP. 
You will receive an e-email with detailed VIP information 1-2 days before the event. If you have not received your VIP e-mail before the event be sure to check your spam/junk folder.
Refund Policy: NO REFUNDS. You assume the responsibility for your purchase, and no refunds will be issued