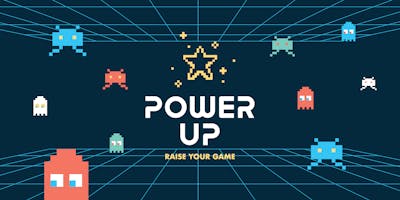 POWER UP Community Bible Camp
Join us July 14-18 from 6-8:45 p.m. for Community Bible Camp. Kids ages 4 (by June 1, 2019) to grade 5 (completed in 2019) are invited to Free Grace United in Elk River where seven area churches will host POWER UP!
Kids will POWER UP as they discover what it means to "Raise your game!" God wants each of us to know Him, know His power in us, and tell others about Him.
Community Bible Camp is a five day adventure where kids get to be creative, sing great music, play games, and hear about God's Word. Don't miss out on all the fun, register now and invite your friends to join you!