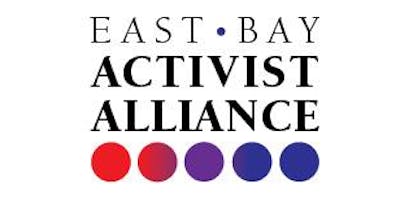 Flip Michigan - Meet MI House Democratic Leader Christine Greig
The Michigan House is 4 seats shy of flipping blue. Meet the feminist, progressive Michigan Democratic House Leader, the Honorable Christine Greig, who is at the center of making it happen!
Leader Greig will be sharing data and early candidate portfolios that offer rare insight into statewide strategy and a preview of what the public will be seeing in the months ahead. This core information is being shared with key allied organizations and individuals who made a major difference in 2018 and those exploring 2019-20 support.                                                                                          That is YOU!
Please join us for this rare opportunity. You'll also enjoy the warmth of our hosts Leslie and Gil Faust, sunset views from their lovely Berkeley Hills home, and light refreshments! We are asking a sliding scale donation of $25-$100+. Please register, then donate at https://www.futurenow.org/givingcircle/bay-area-michigan-circle.
Leader Greig will discuss:



Why flipping the MI House is critical for both Michigan and nationally






The path to victory already underway






The US Supreme Ct decision to allow partisan gerrymandering and how we can help Michigan.





This is also a chance to:



Learn about and join the innovative Bay Area Michigan Circle






Hear why and how the EBAA is layering active Virginia 2019 engagement and early Michigan support.



Please forward this invitation and invite your friends and colleagues who want to support major political impact in 2020 or who have ties to Michigan. They won't want to miss this special event!
If you or your friends cannot join us, please donate to the Bay Area Michigan Circle at https://www.futurenow.org/givingcircle/bay-area-michigan-circle. Early funds are essential for flipping this critical swing state. ANY level of support is welcome!