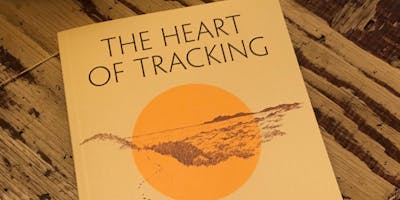 The Heart of Tracking: Author Walk and Talk
Author Richard Vacha will be leading a discussion on the new book "The Heart of Tracking." Through a series of outings, Vacha traverses the prismatic experience of tracking and brings it to our level. Practical investigations of signs and tracks draw close to the lives of all the animals in his landscape, including bobcats, badgers, skunks, coyotes, and one particular vulture. We will have a walk and talk with the Vacha learning about the wildlife of Point Reyes National Seashore and what it is like to study them for a lifetime. Afterwards there will be a book signing, which will be purchasable, courtesy of our Nature Store. It will be an interactive day that gives you great insight into the world of tracking wildlife and embracing nature as a whole. 
---
Details:
- Parking is free at the Bear Valley Parking Lot
- Please reserve a space online before the event to save time at check in, walk in's are welcome
- Please arrive 10-15 minutes before the event 
- In order to keep these events free or low-cost, a $10 donation is suggested and greatly appreciated.
---
What to Bring:
- Day Pack
- Variable weather clothing
- Lunch bag or snacks
- Water
- Camera (Optional) 
- Binoculars (Optional) 
- Good Attitude (Not Optional) 
---
Get to the Point:
Point Reyes National Seashore Association is proud to host Get to the Point, a series of free and low-cost events for young adults and families interested in exploring the National Seashore in a new way. Every program is designed to be both educational and entertaining for adults and children. You can register for events on our website at ptreyes.org. For any questions about current or future events, please email fieldinstitute@ptreyes.org, or call at 415-663-1200, ext. 307.
Interested in becoming a member of PRNSA? Click Here!