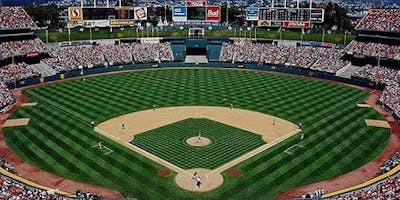 Summer Afternoon at the Oakland A's - Sunday, July 14, 2019
Come join the Berkeley Haas Alumni Network, East Bay Chapter, for a great Sunday afternoon at the Ballpark!
The Oakland A's are the Bay Area team to watch this year! Come out to enjoy the A's take on the Chicago White Sox.  Special...it's T-Shirt Day!  
Our seats will be in Section 124, Rows 29-32, which means we will be close to the action on the field.  The first pitch will be at 1:07 pm.
Tickets will be emailed to all registrants. The Eventbrite receipt is NOT a ticket to the game.
If you have any questions, please contact Steve Terusaki at terusaki@berkeley.edu or (510) 559-0225.