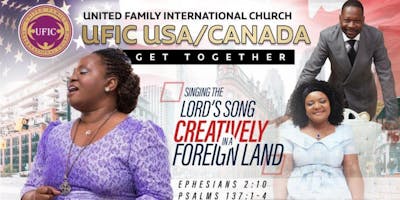 United Family International Church USA/Canada Get Together
Theme: Singing the Lord's song Creatively in a Foreign Land.
July 12th 6pm-10pm Intersession.                            
 July 13th 6am-7am, 9am-1pm, 6pm-10pm.                
 July 14th  6am-7am, 9am-12pm.
**Please note**The Prophets will not be in attendance. This get together is for sons and daughters of Prophet and Prophetess E. Makandiwa and will be led by Mhamha Haven. 
For more information call Mhamha Haven at 508 904 8895.
To book a room at the Verve Crowne Plaza Boston-Natick use code UFIC (or 256).