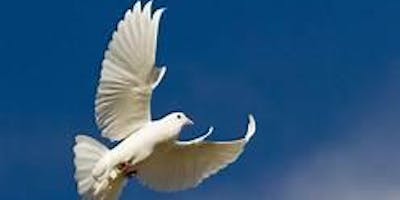 "The Wisdom of the Enneagram" Weekend Workshop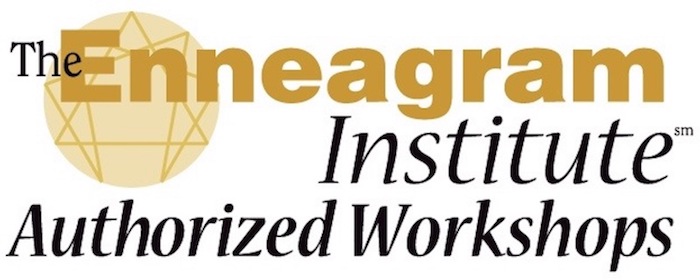 "The Wisdom of the Enneagram Workshop"  is one of four Enneagram Institute Authorized Workshops taught by Riso-Hudson Certified and Authorized Teachers. The four workshops create a standardized curriculum so that those attending anywhere—in Sydney, London, San Francisco or Hong Kong, for example—will get the same content, exercises, and orientation. 
The Wisdom of the Enneagram: Moving Beyond Personality
Most of us encounter the Enneagram as a useful system of personality types. We find it fascinating to see ourselves and others through the insights that the Enneagram offers. But at a certain point, we begin to see that the characteristics described in Enneagram books reflect only part of the picture.
At a deeper level, however, the Enneagram tells us about the relationship between our personality and our Essence, or spirit. This Workshop will focus on exercises to help us see through the veils of our personality structures to have a more direct experience of our Essence, our true spiritual nature. We will look at the personality types as nine distinct aspects of human nature that can be found in all of us regardless of our type. We will see how these different parts of ourselves manifest personally in our lives, and how, rightly understood, they can lead us to deeper inner resources and lasting joy.
This Workshop will feature exercises for each type, as well as music, meditations, and practices that will help bring our Centers of intelligence (Thinking, Feeling, and Instinct) into greater alignment, thus opening us to the transformative action of Spirit. We will focus primarily on the spiritual gifts of each type. If you are interested in finding more effective ways of using the Enneagram in your spiritual practice, or if you are interested in exploring the underlying meaning and Wisdom of the Enneagram, this Workshop will be highly relevant to you. ~from the Enneagram Institute
About Jenny Campbell
As a Riso-Hudson Certified and Authorized Teacher, I am delighted to be able to offer the same teachings and practices that sparked my own spiritual awakening in 2008, when I attended my first Enneagram Training with Don Riso and Russ Hudson. All of these workshops are exquisitely designed to take you on a journey that will radically change how you see yourself and others, awakening you to a more expansive and connected sense of yourself and your world. Click here to learn more about Jenny and her Enneagram work.
About Ben Campbell
I will be assisted by my 24-year-old son, Ben Campbell, who in addition to growing up steeped in the wisdom of the Enneagram since the age of 13, is currently pursuing Professional Certification with the Enneagram Institute,® and completed the official five-part Training Program in July 2018. Ben has assisted me in four previous Authorized Workshops and we've gotten great reviews about our complementary styles. Ben has been facilitating Enneagram groups for 16- to 25-year-olds in the Boston area since 2017 and we expect to have a terrific cross-generational experience at this Workshop! Click here to learn more about Ben and his Enneagram work with young adults.
FAQs
What is the weekend schedule?


Friday 7:00pm - 9:30pm


Saturday 9:00am - 6:00pm


Sunday 9:00am - 5:00pm


How can I contact the organizer with any questions?
Please contact Jenny Campbell at 774-217-4195 or email enneawake@gmail.com; or Ben Campbell at 774-217-9340 or email bencampbell2789@gmail.com.
Do I need to have Enneagram experience, or know my Enneagram type, to attend and benefit from this Workshop?
Not at all. This Workshop in particular is a great introduction to the Enneagram, covering the basic information and establishing us in the practice of working with the material in a conscious and compassionate way. If you are new, and you'd like to get a jump on learning about the Enneagram, the two resources we recommend are The Wisdom of the Enneagram by Don Riso and Russ Hudson, and the Enneagram Institute's website. You can also contact Jenny or Ben by phone for a conversation about whether this Workshop is right for you. 
I have been studying the Enneagram for a long time. Is this Workshop too basic for me? We love to have a wide range of experience at our Workshops. One of the great joys of the Enneagram is that there's always more to learn. No matter how many times I dip into this material, I invariably learn something new. Experienced students know that steeping in the Enneagram for a weekend is a rich and valuable experience that brings us exactly what we need on our personal journey of awakening. (So please come back, and bring a friend!) 
Does the price include meals or lodging?
It does not. Our intention is to keep costs low and make this life-changing experience available to as many people as possible. We will offer hot water, tea, cold water, and some snacks. You are welcome to bring a bag lunch or go out to one of the many restaurants and take-out places near the hotel.
What is your refund policy?
100% refunds, minus a $50 processing fee, are issued for cancellations 31-45 days before the Workshop.
50% refunds, minus a $50 processing fee, are issued for cancellations between 11-30 days before the Workshop.
No refunds will be issued within 10 days of the Workshop. Exceptions may be made at the sole discretion of the organizer.
What are my transportation/parking options for getting to and from the event?
The Courtyard by Marriott Boston-Natick is located about 30 min from Boston's Logan Airport, and .6 mi from Logan Express, the airport shuttle. There is plenty of parking at the hotel.
Do you have discounted rooms at the hotel?
We do not have a discounted block of rooms as the majority of attendees live close enough to commute. Some local attendees may be willing to host out-of-towners, so please contact Jenny if you are interested.
Note: Attending this workshop automatically adds you to the Enneagram Institute email list. You may receive future news and promotions from The Enneagram Institute®. You may opt out at any time.