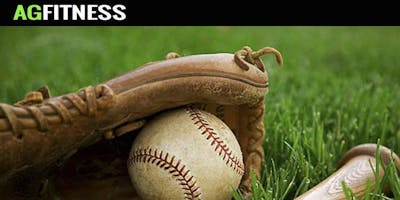 AG Fitness/SSM Hitting Workshop (Ages 11+) (Tuesday & Thursday)
Dates: July 2st, 2019 - July 25th, 2019
Days: Tuesday & Thursday
Time: 1pm-2pm
During our Summer Hitting Workshop lead by former professional baseballs player Archie Gilbert & BJ Guinn (SSM), we will be working on all aspects of hitting.
We will be working in small groups to really develop and improve the kids techniques and approach. Each segment will be dedicated to the improvement of form, techniques, and the development of proper mechanics to maximize ones swing.

Workshop will consist of:
-Coaching by two former professional baseball players (Archie Gilbert & BJ Guinn)
s-Mental approach to a at bat
- Proper set up at the plate
- Tee work
- Soft toss
- Live BP (Batting Practice)
-Hitting Evaluation
-TONS OF FUN
*Equipment Needed:
-Workout attire...Batting Gloves...Baseball Bat...NO CLEATS


Email: archiegilbert@ymail.com for more information.
*Gate code in: #5757
*Gate code out:  1400
We hope you can make it!
Cheers,
AG Fitness by Archie Gilbert