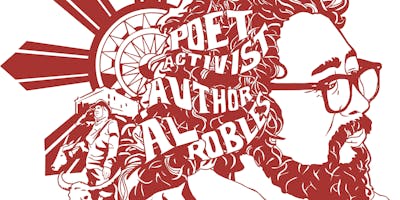 The Al Robles Express
Please join us for the premiere of "The Al Robles Express" a film which follows five Manilatown community members as they travel together to the Philippine tribal lands in tribute to the late activist poet Al Robles, taking the journey of their friend's literary dreams that he was never able to take himself.
Robles was an original defender of San Francisco's International Hotel and a staunch opponent of the urban renewal plans that would decimate many of the city's working-class ethnic villages. His groundbreaking poetry would also be a major voice in what would become the genre of Asian American literature.
Much of Robles' most powerful literary imagery referenced tribal Philippines and he felt a deep connection to the country of his ancestors. However, Robles was born in San Francisco and had never been to the Philippines himself. He tragically passed away in the same year that he was planning to take his very first trip to the country.
With this in mind, the five friends travel to the Kalinga village of Mabilong then across the Cordillera mountain range to visit the pre-colonial Philippines that lived in Robles' imagination. While exploring the icons that were important to Robles they reflect on his life and friendship and discuss the concepts of identity and home for Americans of Asian descent. In particular, the friends seek out Ifugao Mountain, a location that comes up repeatedly in Robles' literary work, to learn why this particular site was so important to him . . . and how it is in fact directly related to the Asian American experience.
A Talk Story Panel lead by "Al Robles Express" creator Oscar Penaranda and featuring Sam Tagatac, Norman Jayo, Eli Africa, Lou Syquia, Tony Robles, Tony Remington and Lauren Benetua will follow the screening. And throughout the evening we will be celebrating a "Welcome Back Home" Party for returning I-Hotel residents Norman Jayo, Annie Panlibutan and Oscar Penaranda.
Register ahead of time through EventBrite and receive a Thank You Gift when you check in at the event: https://www.eventbrite.com/e/the-al-robles-express-tickets-61468946273
"The Al Robles Express" has been made possible in part by a grant from the San Francisco Arts Commission.