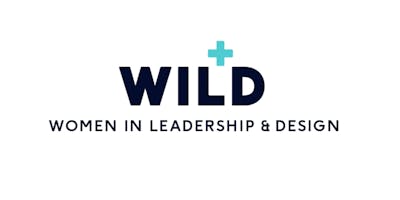 Women in Leadership & Design Lounge
Women in Leadership + Design in partnership with InVision and San Francisco Design Week presents the Design Week WILD Lounge.
This all day program will kick off at 10am on June 21st over a coffee social with treats to get to know the other attendees. The day will include breakout sessions, conversations with women and non-binary design leaders, mediation sessions, and we'll end with a happy hour around 4:30pm. Sweet treats, useful resources and thoughtful gifts courtesy of InVision.
What to expect:
– Networking Coffee Hour
– Breakout Sessions
– Fireside Chats
– Meditations
– Happy Hour to close out the day
Attendees can then decide to embark together with new friends to have a drink at Pier 23 or chill in the park and then attend the Studio Crawls taking place that evening! Note: Separate tickets required for Studio Crawl<
100% of ticket sales benefit WILD programming throughout the year.
It is our goal to make programming accessible to everyone. If you are unable to afford the price of a ticket, please email rachelle@sfdesignweek.org with the subject line "WILD Lounge Ticket." Include in your email a brief note about why you qualify, and what you can afford to pay. We have a limited number of full scholarships (free tickets!) available for those in need.


About WILD
AIGA SF's Women in Leadership and Design (WILD) initiative aims for gender parity in design. The purpose of WILD Programming, meetups and workshops is to empower women and genderqueer persons at every stage of their path to leadership.

We welcome all design and creative disciplines or those who work with creatives or on design teams.

Everyone is welcome to attend WILD events, however, please take measure of your own privilege and give space to those from traditionally marginalized populations.
Designed by Sarah Lutz/DesignMap