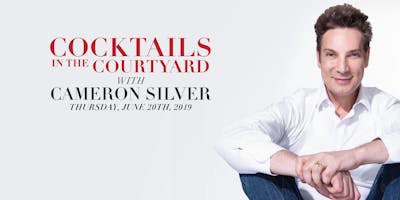 Cocktails in the Courtyard with Cameron Silver
Join FGI-MSP for an evening of vintage luxury, conversation and book signing with Cameron Silver, a fashion director, style historian and an acclaimed author of Decades: A Century of Fashion. 
Cameron Silver is the Fashion Director of the H Halston and H by Halston brands.  A global celebrity stylist and fashion expert, he regularly appears on shows such as Good Morning America and CBS This Morning.  Cameron is also the founder of Decades, a legendary vintage retail store in Los Angeles worshipped by fashionistas and collectors alike for an unparalleled collection of designer clothing and accessories dating from the 1920s to today. As a style historian, Cameron brings his expertise on the history of fashion to speaking engagements around the world, focusing on the past, reflecting on the current state of fashion, and contemplating the future of fashion.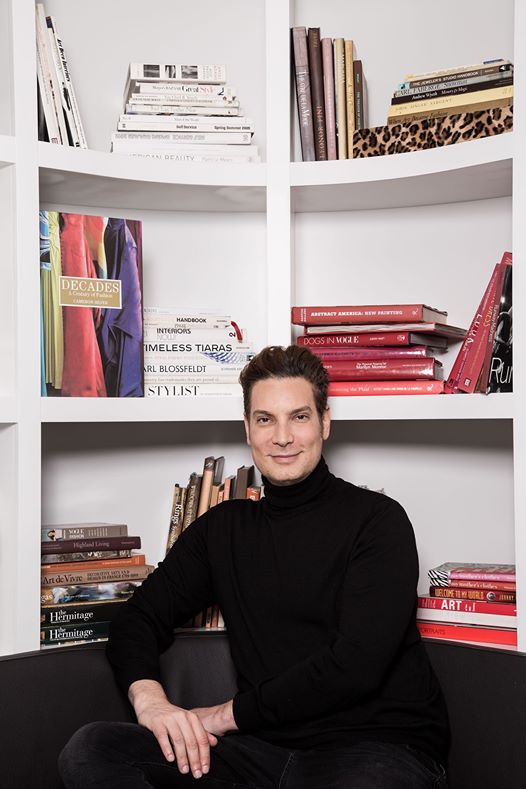 Cameron also starred in the Bravo television show Dukes of Melrose which profiled his store, Decades.  Named one of Time Magazine's "25 Most Influential Names and Faces in Fashion," he has styled celebrities for major red-carpet appearances including the Golden Globes and Academy Awards and consulted for fashion and luxury brands around the world.  
---
PROGRAM
5:30 – 6:30      Exclusive VIP reception with Cameron • Minneapolis Club Courtyard
VIP guests will enjoy a complimentary cocktail, hors d'oeuvres, and a chance to win a grand prize of the autographed copy of Decades: A Century of Fashion, as well as other gifts.  VIP guests will have reserved VIP seating during the Decades of Fashion presentation.
 6:45 – 7:30     Decades of Fashion Presentation •  2nd Level Lounge
Cameron will highlight fashion trends and key designers from the 20th and 21st centuries to reflect on how they continue to influence the fashion industry today.
7:30              Vintage Pop-Up and Book Signing
Following the FGI-MSP's presentation, Cameron will be hosting a vintage pop-up, highlighting a curated selection of luxury ready-to-wear, evening wear, jewelry and accessories from legendary LA boutique Decades featuring: Chanel, Alexander McQueen, Versace and more.  Cameron will also be doing a book signing for Decades: A Century of Fashion.