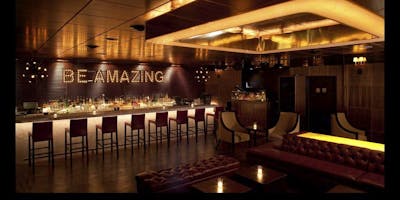 Jewbilee's Throwback Thursday #TBT
Who says you can't start the weekend a little early? On Thursday June 20, Jewilee SF kicks Thursday night off in style, #TBT. Come schmooze after work with 100+ young adult Jews. We've rented the entire indoor bar & lounge at Chambers SF along with the adjacent outdoor patio (complete with fire pit!) --- a beautiful venue right in the heart of the City complete with a menu of delicious food, sumptuous cocktails, and hip tunes with our very own DJ for the night mixing in some throwback hits for your Throwback Thursday! More casual than our typical Saturday night party, this Jewbilee event is perfect for schmoozing over outdoor fire pits, enjoying a bite, having a drink and meeting cool new people from across the Bay, or even starting off your weekend dancing a little early. We're expecting a full crowd, so get your tickets while they're on sale!
Ticket sales go to cover venue rental, DJ, and security.