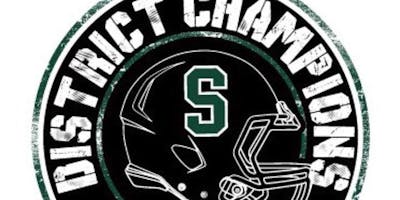 2019 Football summer practice sign up SHS STUDENTS ONLY
---
                            

       SHS PLAYERS Summer Practice sign up



---
FOR ALL SHS PLAYERS 7th -12th grade

---
Summer Practice DETAILS

---
Who:

  
ANY Spectrum Student entering grades 7th -12th fall of 2019.
When: 


June 6th   Equipment distribiution & lockers**   10-11am
June  10, 17, 24   
July  8, 11, 15, 18, 22, 25, 29

Check schedule on the web site for changes!!!
http://spectrumfootball.org/wp-content/uploads/2019/04/2019-SHS-FB-Calendar-20190425.pdf
Time:


June and July time 10-Noon  (follows SHS strength and speed)



Cost:

 

  None



Where:

 
Spectrum High Athletic Complex (SHAC)
10129 181st Ave Elk River, MN 55330 - View Map





Required Equipment:

  
Helmet, Shoulder Pads, Jersey, Shorts, Mouth Guard, Shorts, Cleats


**Due to limited amount of equipment SHS can only supply equipment for studnet playing through the school in the fall.

What to bring:


ALL required equipment and great attitude!!!

---
---
Need Equipment?
Contact the Elk River location for details regarding renting or purchasing equipment for camp.
Equipment inventory will be available begining June 1st. 

Play It Again Sports
Address:  19268 Evans St., Elk River, MN 55330       Phone: 763-241-9876

---
---
---