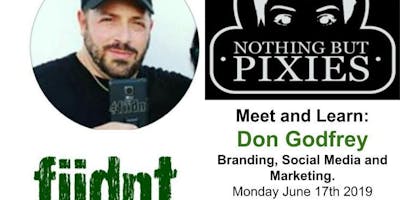 Don Godfrey from Fiidnt Marketing and Nothing but Pixies Instagram
My name is Don Godfrey
I have created a few different Instagram pages since 2012. They have a combined following of over a million.  I will not only teach you the tips i used to achieve these numbers. But more importantly teach you the tools I have used to help my clients grow their personal brands.
4 years ago I quit my corporate job.  After 10 years I felt I could not grow in my present job. I felt this Social Media/ Instagram thing was going to take off.  My employers at the time told me they did not feel it would be important and still wanted me to focus on Craigslist to make sales.  For the previous 6 months my sales dropped because Craigslist's sales started to drop. I felt Instagram could be the next big thing.
I now help others in growing their brands and help them understand where social media can help them with their branding.
Branding:  What is your business about?  





What are you doing today to stand out ?