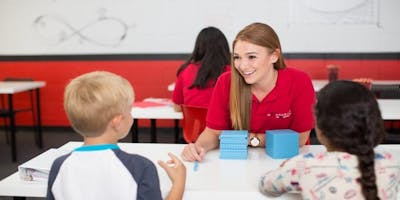 Burlingame Mathnasium Summer Program (2019)
The Mathnasium Summer Program combines the proven benefits of Mathnasium sessions with a flexible "use-when-you-want" schedule. Thousands agree: Mathnasium Really Works!
Use these sessions anytime you like over the summer, spread out for your schedule. 
Over the Summer, Students may lose 2-3 months of Math Skills! Avoid the Summer Slide with Mathnasium Summer Program!
According to researchers at Johns Hopkins University, the Summer Slide has long-lasting effects on a student's academic life, including high school curriculum and college options. Mathnasium Summer Students show significant improvements, giving kids a substantial leg up for the school year ahead.
Summer Hours


Monday: 3pm – 7pm


Tuesday: 3pm – 7pm


Wednesday: 3pm – 7pm


Thursday: 3pm – 7pm


Friday: 3pm – 6pm


Saturday: 9am – 1pm


Sunday: CLOSED


Center Closed on July 4.
Call for pricing on 6-month programs.
Packages cannot be shared between students and cannot be transferred.
Session may be used June 17 – August 31 2019. Unused sessions do not roll over to the school year.
Questions? Please e-mail us at burlingame@mathnasium.com or call us at (650) 231-2220 ext. 2.