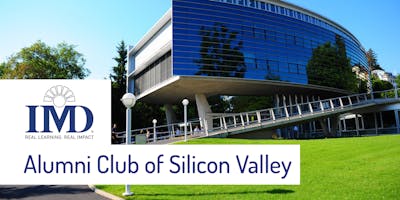 IMD Alumni Spring Social: Meet the 2019 MBA Class @ Salesforce

IMD Alumni Spring Social: Meet the 2019 MBA Class @ Salesforce 
On behalf of IMD and the IMD Alumni Club of Silicon Valley, we invite you to join us to meet fellow alumni and the 2019 IMD MBA at the iconic Salesforce Tower in San Francisco. 
Guest speaker at the event will be Alex Garden, founder and CEO of Zume Pizza. Founded in 2015, Zume Pizza operates as a robotic pizza delivery platform based in Mountain View, CA. Zume has established a formula for partnering people with technology that creates a more thoughtful and efficient way to source, make, bake, and deliver pizza. Zume Pizza has has raised over $400 million in 3 rounds of VC investment.
...
ALEX GARDEN is founder and chairman of Zume Pizza. As an executive, Alex has held a variety of senior and C-level positions in industries ranging from video games to digital media. Previously, he held several management positions at Microsoft. Prior to Microsoft, Garden initiated several companies such as Nexon, iValet Systems, Inc., and Relic Entertainment. He has also worked at Electronic Arts and Radical Entertainment as a software engineer.
...
Join us by registering here. Due to security requirments, advanced registration is REQUIRED by Friday June 14 at noon.
Date & Time:
Date: Monday, June 17, 2019 
Time: 6:00 - 8:00 PM

Program:
6:00-6:30 Registration
6:30-7:30 Alex Garden presentation
7:30-8:00 Refreshments & Networking
Venue:
Salesforce Tower
415 Mission St
San Francisco, CA