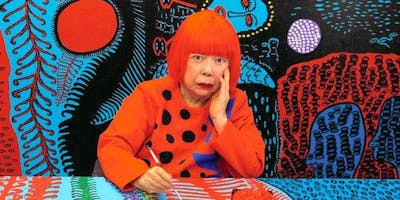 Paint Like Yayoi Kusama
Come and learn how to paint like Yayoi Kusama! Kusama is a Japanese contemporary artist. Her work is based in conceptual art and shows some attributes of feminism, minimalism, surrealism, Art Brut, pop art, and abstract expressionism, and is infused with autobiographical, psychological, and sexual content. She has been acknowledged as one of the most important living artists to come out of Japan.
Reserve your spot starting June 1st at 10 AM. Registration required. Register by calling us at (650) 591-8286 or here!