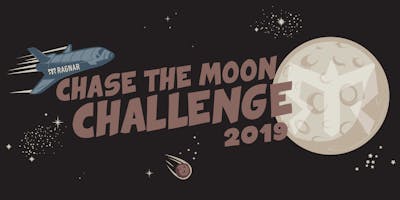 Chase the Moon with Run Club!
Run Club is teaming up with Ragnar for a moonshot of a challenge.

We're partnering up with hundreds (thousands?) of runners around the globe to log enough miles on 6/17 to circle the moon....TWENTY TIMES!
Join the Run Club crew for a 6.7 mile run from A Runner's Mind through Golden Gate Park and back. Upon returning, we'll have snacks, beverages, and raffle prizes!
BTW, if we (along with thousands of other runners) manage to cover 134,000 miles (or more), Ragnar will donate $8,000 to the 100 Mile Club, an organization that empowers kids and families to achieve a healthy lifestyle through physical activity nationwide; preventing childhood inactivity and obesity, one child, one school, and one community at a time.
Log a few fun miles with your fellow runners, help prevent childhood inactivity/obesity, and Chase The Moon!