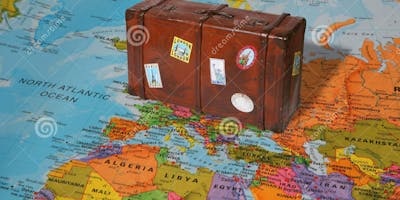 Educational and adventurous travel options outlined by Road Scholar.
Donna L. Brock, an ambassador representing Road Scholar, a not-for-profit and nationally recognized leader of educational travel for seniors, will outline new and popular travel adventures on Monday, June 17 from 6 p.m. to 7:30 p.m. at FirstLight Home Care of West Suburban Boston, 109 – 123 Highland Avenue, Suite 301, Needham, MA  02494 (directly across from Panera Bread and between TD Bank and Petco).
Donna bring personal anecdotes and insights to senior travel. Road Scholar is a diverse community of knowledge seekers and explorers, united in the belief that lifelong learning is a vital part of overall wellbeing. Alongside renowned experts, Road Scholar participants experience in-depth and behind-the-scenes learning opportunities by land and by sea on travel adventures designed for boomers and beyond.
Road Scholar offers over 5,500 learning adventures in 150 countries and all 50 states, serving more than 100,000 participants per year. At any given time, 2,000 Road Scholars are experiencing the world on our learning adventures.
This interactive presentation encourages participants to ask questions and provide their own anecdotes.
For additional information, please contact FirstLight Home Care of West Suburban Boston, 781-559-0220,   https://www.firstlighthomecare.com/home-healthcare-west-suburban-boston/contact/