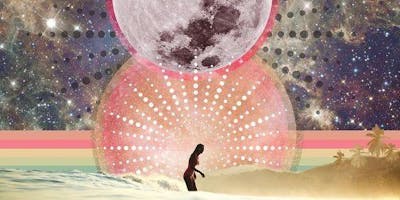 Full Moon Circle
Join us for an all inclusive evening to clear unwanted energy, set new intentions and work through any built up residue with our Full Moon Circle. 
In the two hours you will be guided by candle light into a meditation paired with the clear quartz crystal. After your meditation you will move through various yin yoga poses to allow your body and mind to awaken and create quiet space to tap into what you need this Full Moon. 
After moving through poses you will have time for journaling and sharing with a like minded collective allowing you to speak your intentions in a safe space and create your reality!
Everyone is welcome, no previous experience needed. 
Mat and aromatherapy inlcuded as well as paper and pen for journaling. Enjoy a gift of your clear quartz crystal you work with in class to take home with you to continue your full moon intentions.