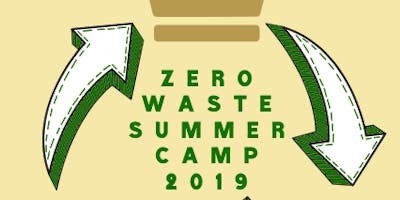 Playground Kings Camp
This summer we will waste zero time and ZERO plastic by taking kids off their screens and into the outdoors for a summer camp they won't forget. 
Playground Kings LLC is hosting our first ever Zero Waste Youth Camp from June 17th to August 23rd in Berkeley, CA. This year's summer camp is centered around educating campers about how to develop solutions for modern day environmental issues such as plastic pollution and food insecurity. We will do this by providing campers with access to a variety of activities including: gardening, dancing, cooking, leadership development, academic time, games, and more. 
This camp is for dreamers, artists, scientists, musicians, and anyone else iwho wants to have fun while connecting with the planet. 
This camp will inspire the next generation of environmental protectors to lead their communities into a future that prioritizes environmental stewardship, self-care, and social advocacy. 
We have 3 options for signing up campers:
1 Day Pass ($65) 
1 Week Pass ($275) 
1 Month Pass ($875) 
-----------------> Please FILL OUT THE RSVP FORM AFTER YOU RECEIVE YOUR TICKET. YOUR TICKET IS ONLY VALID WITH A COMPLETED RSVP FORM -> http://bit.ly/PGKcampRSVP <------------------

Please pick the appropriate date(s) that work for you below. For any other inquiries about pricing or attendance, contact us at playgroundkingcscamp@gmail.com 
For more information, visit www.playgroundkingscamp.com