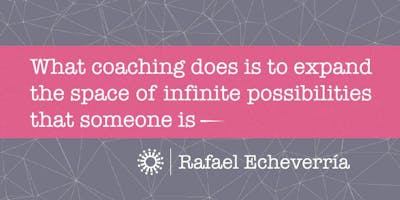 Coaching for Equity - California - June 17-19, 2019
Everyone can use coaching skills to become a better leader - coaching means supporting people in your organization to become more effective. Learn how to develop and strengthen the people you work with to become more effective teachers, teammates, and leaders. Participants examine their coaching styles with a focus on educational equity while practicing coaching skills with each other. Coaching for Equity is an intensive, non-residential institute.




REGISTRATION INFORMATION
If you need to pay by check or purchase order, please complete check registration form and send with check made payable to: National Equity Project, 1720 Broadway, 4th Floor, Oakland, CA 94612.
If you need an invoice generated in order to process payment, please complete check registration form and email to events@nationalequityproject.org and we'll return an invoice. 
Contact the National Equity Project at 510.208.0160 or events@nationalequityproject.org with questions.
Cancellations: We offer a refund for registrants who cancel at least two weeks prior to the event start date. In the event that you register and do not attend, you are still responsible for full payment. To cancel registration or to make arrangements for substitution, email events@nationalequityproject.org.