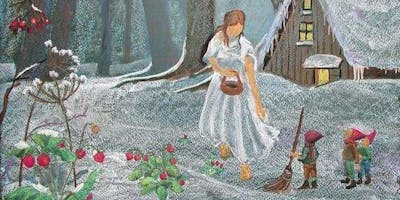 Fairy Tale Full Moon Ritual: The Three Little Gnomes in the Forest
Come join Priestess Alura Rose and the Witches of Enchanted for magic and spell craft empowered by the Strawberry Full Moon and the fairy tale "The Three Little Gnomes in the Forest." 
Space is very limited and will fill up quickly so please make sure to regester to reserve your seat. There will also be a small social gathering at the end of ritual to celebrate with snacks and drink. Please bring something to share if you are able. Bonuses for sticking to the strawberry theme of things. 
Registration is $10 to cover supplies and space. 
Alura Rose is a Priestess with The Temple of Witchcraft and also the Cabot Tradition. She is a Professional Toe and Tarot Reader. She is considered "The Fairy Tale Witch" of Salem due to her appreciation for fairy tales and the secrets that they have hidden within.