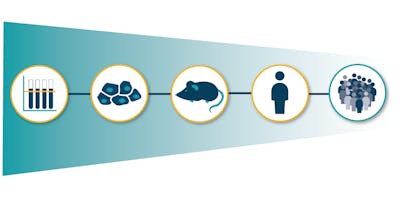 Development of Therapeutics: Building on the Past and Defining the Future
Please note, this workshop is for B-BIC or Harvard Catalyst members only. If you are unsure if you qualify as a B-BIC or Harvard Catalyst member, please contact learning@b-bic.org before registering. 
About the workshop:
This case-based workshop leverages the history of oral anticoagulants to explore the evolution of the therapeutic development. Starting with the role of serendipity in the early days of drug discovery, we move on to the world of rational drug design and how the age of precision medicine will further transform the process of providing the best possible treatment for each individual patient.
About the instructor:
Dr. Elliott Marshall Antman is a senior physician specializing in cardiovascular medicine at Brigham and Women's Hospital (BWH). He is also a professor of medicine and the associate dean for clinical and translational research at Harvard Medical School (HMS). Dr. Antman's clinical interests include acute coronary syndromes, atrial fibrillation, and myocardial infarction. The author of over 290 peer-reviewed publications, his research focuses on the clinical pharmacology of cardiovascular agents and evaluation in randomized control trials.