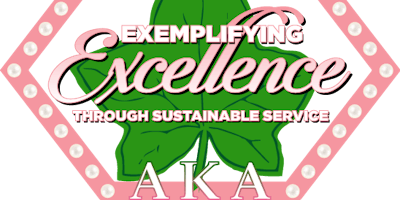 Tubman Community Service
Please join the Program Committee Target 3:  Building Your Economic Legacy Team for an AKA Assist community service at Tubman's Chrysalis Center.
We'll perform tasks that could include: cleaning supply closets, painting, running children's arts/crafts projects, etc.



This service opportunity is open to all members of Alpha Kappa Alpha Sorority, Incorporated
®
Program Target 3:  Building Your Economic Legacy - Operation AKA Assist
Goal:  To partner with local and national efforts to raise awareness about homelessness; to supply goods and services to 100,000 homeless individuals and families; to advocate on behalf of those who are experiencing homelessness.
Strategies:  Chapters will partner with or adopt one or more local shelters, transitional homes or organizations that provide assistance to individuals and families experiencing homelessness, and then develop and implement an on-going program that delivers tangible goods and services based on the needs identified by the shelter.