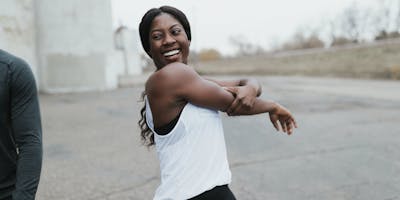 Free Group Run + AFlow with GEAR Running
Mix up your typical Saturday! We're going on a morning group run with GEAR Running Store and stopping halfway at Alchemy 365 Edina for a special AFlow made for runners! Here's what we have in store for you:

10AM – Meet at GEAR Running Store (4406 France Ave S, Minneapolis, MN 55410), run to Alchemy 365 Edina
10:30AM – AFlow at Alchemy 365 Edina
11:20AM – Run from Alchemy 365 Edina to GEAR Running Store

What's an AFlow? Glad you asked! This is not your typical yoga class. AFlow brings you strength, balance, and isometric holds with a faster flow. Our yoga strength class is designed for the athlete that needs a stretch day, but doesn't want to Om.
The run + class is free for all and all are welcome. We'll be running about 6 miles in total!

Free Group Run + AFlow with GEAR Running | Saturday, June 15 at 10AM starting at GEAR Running