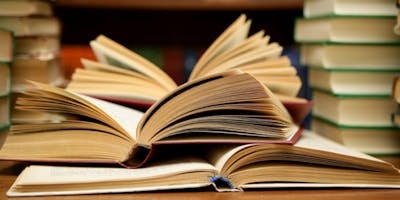 TMORA Member Book Discussion - Behind the Urals
Exclusive to Members of The Museum of Russian Art, enjoy a small group book discussion led by a different docent each month.  All books are available in TMORA Museum Store at The Museum of Russian Art.
For further information on the TMORA Member Book Discussion Group - click here

***Space is limited.  Advanced registration is recommended.***
Parking for The Museum of Russian Art is directly across Diamond Lake Road in the Mayflower Church parking lot.  

The June book discussion will be led by TMORA docent, Margo Squire

Behind the Urals: An American Worker in Russia's City of Steel

by John Scott

Behind the Urals, first published in 1942, is a fascinating first-hand account of a young American's journey to Stalin's Soviet Union where he lived and worked for 6 years helping build a massive steel plant in a former wilderness east of the Ural Mountains. The isolated settlement grew into the new city of Magnitogorsk. Author Scott's account remains a classic work on daily life for workers in the Soviet Union of the 1930s. Of interest too are his own experiences: the dangerous working conditions, extreme cold, food shortages, and inadequate housing. During his stay, he meets and weds a young Soviet woman, Masha, and together they have two baby daughters. With the coming of the Stalinist purges, Scott is no longer welcome in Russia, and he and his wife are forced to separate for 3 years (Scott moving to Moscow) while he attempts to secure visas for his family to emigrate to America (he is eventually successful in bringing his family to the U.S.). John Scott, son of Scott Nearing and Nellie Seeds Nearing, was born in 1912, and until his retirement in 1973 was a correspondent for Time magazine. Scott passed away on December 1, 1976. His wife, Maria "Masha" Dikareva Scott died on November 5, 2004.  – Amazon
This activity is made possible by the voters of Minnesota through a Minnesota State Arts Board Operating Support grant, thanks to a legislative appropriation from the arts and cultural heritage fund.