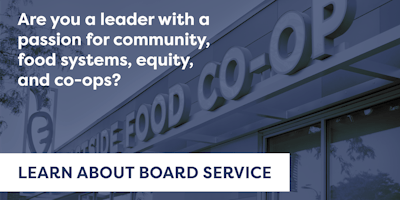 Learn More about Board Service
A co-op's board of directors sets the course for the future and represents the diverse needs and priorities of its owners. Are you an Eastside Food Co-op owner with a passion for community, food systems, equity, and co-ops? You could be a great board candidate! Run for the board and help lead Eastside to its ten-year vision!

Join current board members for a store tour and dinner to learn more about board service.

Email board@eastsidefood.coop for additional information.