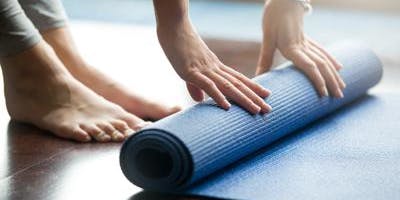 Yoga with Liza Docken
Liza Docken has practiced yoga for more than 15 years, and has trained in Vinyasa, Yin Yoga, Ayurveda and yoga philosophy. She brings a thoughtful approach to her classes that combines breathing and meditation with gentle movement. Her classes are designed to help you move through asana with mindfulness, leaving you feeling centered and relaxed.
Our Saturday morning yoga class is an inclusive space. All bodies and abilities welcome. Please bring your own mat.
To provide a meaningful experience for all attendees, space is limited to 15.