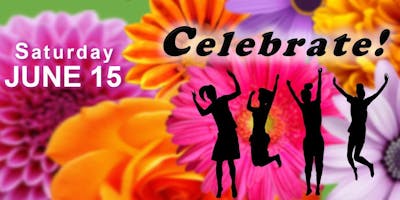 20th Annual Women's Day at the Arboretum
CELEBRATE the 20th Anniversary of Women's Day at the Arboretum!
You're invited to a glorious day at the Minnesota Landscape Arboretum to embrace the beauty of summer. The Arboretum, named by USA Today as "one of the ten great places to smell the flowers," is the perfect place for a day of inspiration with friends!
This is your special getaway to relax, have fun and nourish your soul! The day will be filled with engaging speakers, a quiet prayer walk, lunch with friends, silent auction shopping and lively worship music! Your ticket includes full access to the spectacular Arboretum grounds ($15 value), so make a day of it!
Our programming is from 9:00-2:30, but you can arrive at 8:00 to get checked-in, shop the silent auction, and then take a stroll, with a cup of morning coffee in hand, and spend some quiet time with God in the rose garden or at rest near a tranquil fountain. After our program, hop aboard the 3:00 narrated Tram Tour to take in all the splendors of the Arboretum grounds. A $5 tram ticket can be purchased at the Visitor Center Desk.
Avoid the lunch line at the cafe' and enjoy the convenience of a box lunch prepared for you by including it with your purchase today. This will maximize your time with friends around a picnic table, on a shaded bench near the pond, or resting on a blanket that you can spread out in the beautiful gardens as you have lunch together.
For more event details visit our website - https://bit.ly/2O7BDz8
Supported by our generous sponsors.