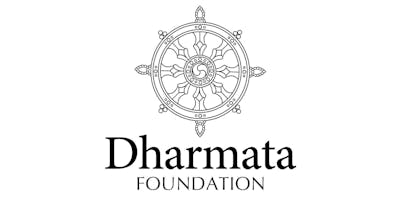 The Six Bardos - A 3-Part Course with Anam Thubten: June 2, 9, & 16
The Six Bardos
A Three-Part Course with Anam Thubten
Sundays, June 2, 9, and 16, 3:00 pm to 5:00 pm Pacific Time
Registration closes on June 2 at 3:00 pm
Bardo means intermediate state, which connotes a specific period of this life from birth to death and beyond. It has been an important concept in Buddhism. There are six bardos: the bardo of this life; meditation; dream; dying; nature of reality; and becoming. There are many precious teachings on how to embrace each of these bardos with awareness and insight, in order to benefit the most from each of them. 
Anam Thubten will offer this course on the bardos based on the traditional teachings, and will show us how we can incorporate these bardo teachings into our contemporary life.
How to Participate:
Advance registration is required for this event. Once you register you may participate in one of three ways:
- In-person at Dhyana Hall
- Via simultaneous Live-stream (a special livestream link will be sent to registrants)
- Via delayed video (until July 16th only.)
If you cannot participate in one of the sessions when it is offered, your registration automatically gives you access to view the video recordings on-line (not download), until July 16th, (30 days after the course ends.)
Registration and Costs
Registration is for the entire series. 
Cost is $75 for the entire course. If you are not able to participate at the full amount, you may select one of the "Sliding Scale" options, between $30 and $60. Please choose the highest level of the sliding scale that you can afford. Your generosity allows Dharmata to continue offering the Dharma to everyone, including those who may have less access due to financial or physical limitations. The number of sliding scale tickets is limited, and available to those who need it on a first-come, first-served basis.
Refund Requests will be honored until May 30.
Please click on the Registration link in the upper right to register. 
Questions? Contact  Laura, retreats@sonic.net