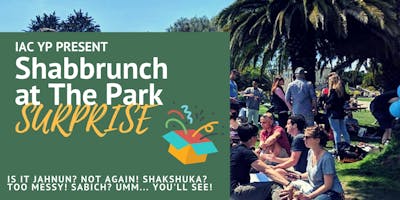 Surprise Shabbrunch at The Park
We're feeling a bit mysterious... so we're not revealing the theme just yet :) expect some hints along the way.
Join us for a beautiful Shabbrunch at Dolores Park on June 15th to celebrate the history of Israel and the diversity of its people through food and community. 
You'll know the drill by now, feel free to bring beers or your favorite bottle to share, we'll take care of the rest.
Looking forward to seeing you,
Lazer, Anna, Nate, Shachar and Hadar.