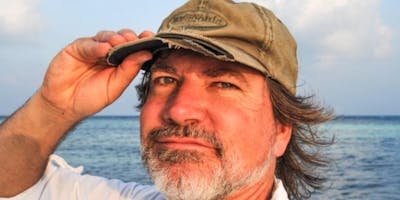 Mammals of Point Reyes— an Introduction and Celebration
Join author and naturalist Charles Hood as he takes you on a journey into the hidden world of mammals. From bats to porcupines to whales, Point Reyes is home to 88 species of mammals, and experts have seen over 40 in one 24 hour period. Come share your own experiences, and learn more about the special world of the mammals among us. There wil be seminar discussions, book signing, and much more coutesy of our bookstore staff in the Bear Valley Visitor Center. We hope to see you there for this fun and free event! 
---
- Please arrive 10-15 minutes early to check in
- Please follow the parking instructions for the facility being used that day
- No registration is required, please just drop on by 
- In order to keep these events free or low-cost, a $10 donation is suggested and greatly appreciated.
---
What to Bring:
- Day Pack
- Lunch Bag
- Water
- Camera (Optional) 
- Binoculars (Optional) 
- Good Attitude (Not Optional) 
---
Schedule:
11:00 am - Check in at Visitor Center auditorium
11:15 am - Book signing and discussion with Charles Hood
12:00 pm - Short walk outside to talk about mammals in our environment
1:00 pm - Goodbyes
---
Get to the Point:
Point Reyes National Seashore Association is proud to host Get to the Point, a series of free and low-cost events for young adults and families interested in exploring the National Seashore in a new way. Every program is designed to be both educational and entertaining for adults and children. You can register for events on our website at ptreyes.org. For any questions about current or future events, please email fieldinstitute@ptreyes.org, or call at 415-663-1200, ext. 307.
Interested in becoming a member of PRNSA? Click Here!