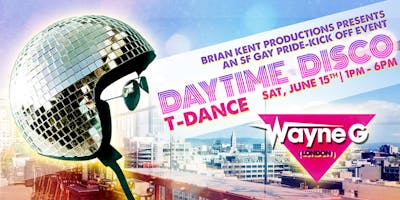 Daytime Disco w/DJ Wayne G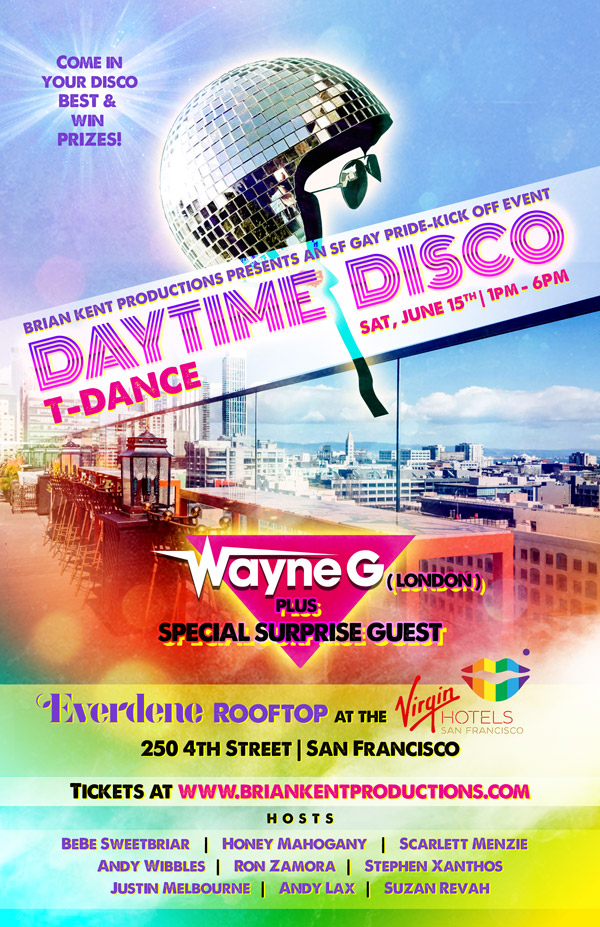 WHO SAID DISCO IS DEAD??? Not today Satan...it's the premier of DAYTIME DISCO baby!!!
It's time to break out those bell bottom and hot pants, mini skirts, platform shoes, gold chains, wigs and bring them to the dance floor on the gorgeous rooftop of the new Virgin Hotel!!
All the way from London, the legendary WAYNE G returns to San Francisco to deliver a disco tea set like only he can do!! We have a special guest making an appearance, but you'll have to wait and see what that's all about!
Give us your Soul Train best dressed and runway to win prizes and strut your stuff!
www.briankentproductions.com
EVERDENE ROOFTOP and the VIRGIN HOTEL SF